My last few giveaways have featured bold jewelry. However, when I found
Violetfly Jewelry
on Etsy, I realized that I actually love simple jewelry, with a twist of course. Delicate bangles are classic; geometric shapes or unique beads make them modern.
So onto the giveaway, aka the part you care about.
You can enter to win this set of 3 bangles, each featuring a different shape.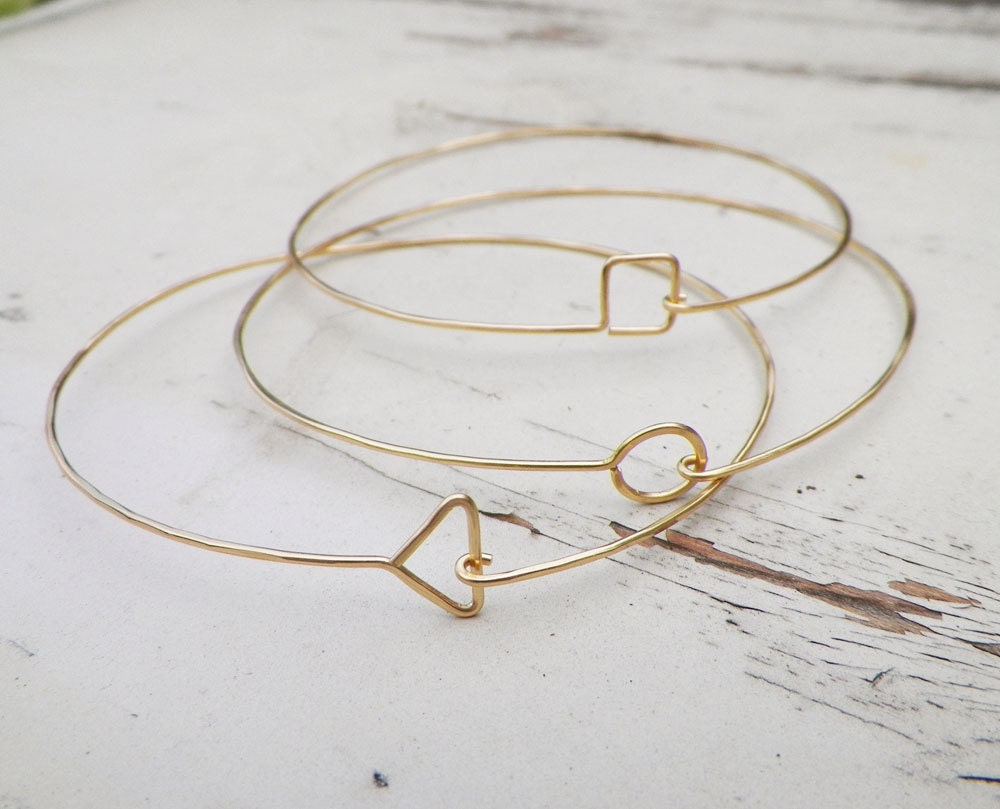 Yes, they are small. But these bracelets are meant to be simple. They enhance an outfit. They add flair to your fanciest outfits. If you are not convinced, I will style them for you in the near future. And then you will want them. I know you will. And it is so easy to enter. If you can click and type, you can enter.
All you HAVE TO (yes, you have to do these 2 things. I have faith in you. They are pretty simple.) do to enter is...
1. Like Reasons to Procrastinate (that is this blog) via Google Friend Connect.
AND
2. Visit
Violetfly Jewelry
and leave a comment on Reasons to Procrastinate with your email address (so I can contact you if you win) and your favorite item from Violetfly.
And since I know you are desperate to win, you can do any or all of the following to receive bonus entries. Please leave a comment for EACH of the following criteria you meet. You get as many entries as comments, so if you do all of the following and only leave 1 comment, it is hard for me to give credit to you for doing so much by giving you the extra entries.
1. Follow Reasons to Procrastinate via email (+1 entry)
2. Like Violetfly on Facebook by going
here
(+1)
3. Promote this giveaway on Google + or on your blog or on your Facebook page (please leave link in comment) (+1)
This giveaway ends on January 31st at 12:00 AM Eastern Time.
Good Luck!!!